Welcome To Forest Village Holiday Homes, Silvassa
Forest Village is situated in Khanvel amidst the elements of nature in an extremely picturesque location away from the hustle and bustle of city life where you can discover the things that really matter in life. Its isolated location offers peace and tranquility similar to that of a hill station which is the very antidote to stress. The onset of the rainy season brings about greenery as never seen before.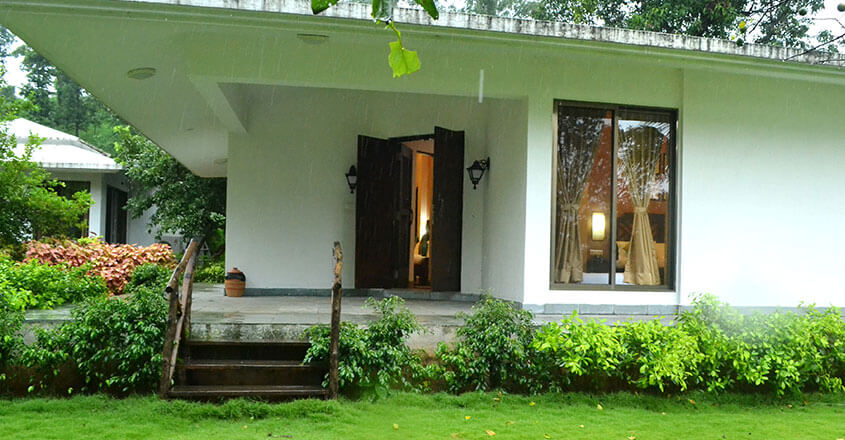 The weather and climate provide an environment for relaxation as it is relatively cool throughout the year. With its 4000+ teak and other assorted trees, one gets the "jungle" experience. Taking a vacation means getting away from the fast – paced life and problems of living in a city, thus we have tried to encompass this meaning and express it through "Forest Village."
---
---
Accommodation At Forest Village Holiday Home, Silvassa
Being close to nature is the very essence of what Forest Village is about. Warm, secluded, comfortable, luxurious and well-equipped independent villas in the heart of the forest – so you can enjoy nature at your doorstep. The resort consists of 6 premium villas having 2 bedrooms and 1 living room in each villa. Each villa is situated on a plot of 6000 – 8000 sq. ft. accommodating ample open space and privacy.